EVENTS AND COURSES
There's a lot going on at Cambrian Wildwood, take a look at our review of 2022 to see what we've been up to.
Keep an eye on this page for regular updates. In the meantime, here are a few dates for the diary.
10th of June – Community Nature Day
27th – 31st of July – Wild Living Camp
Community Nature Day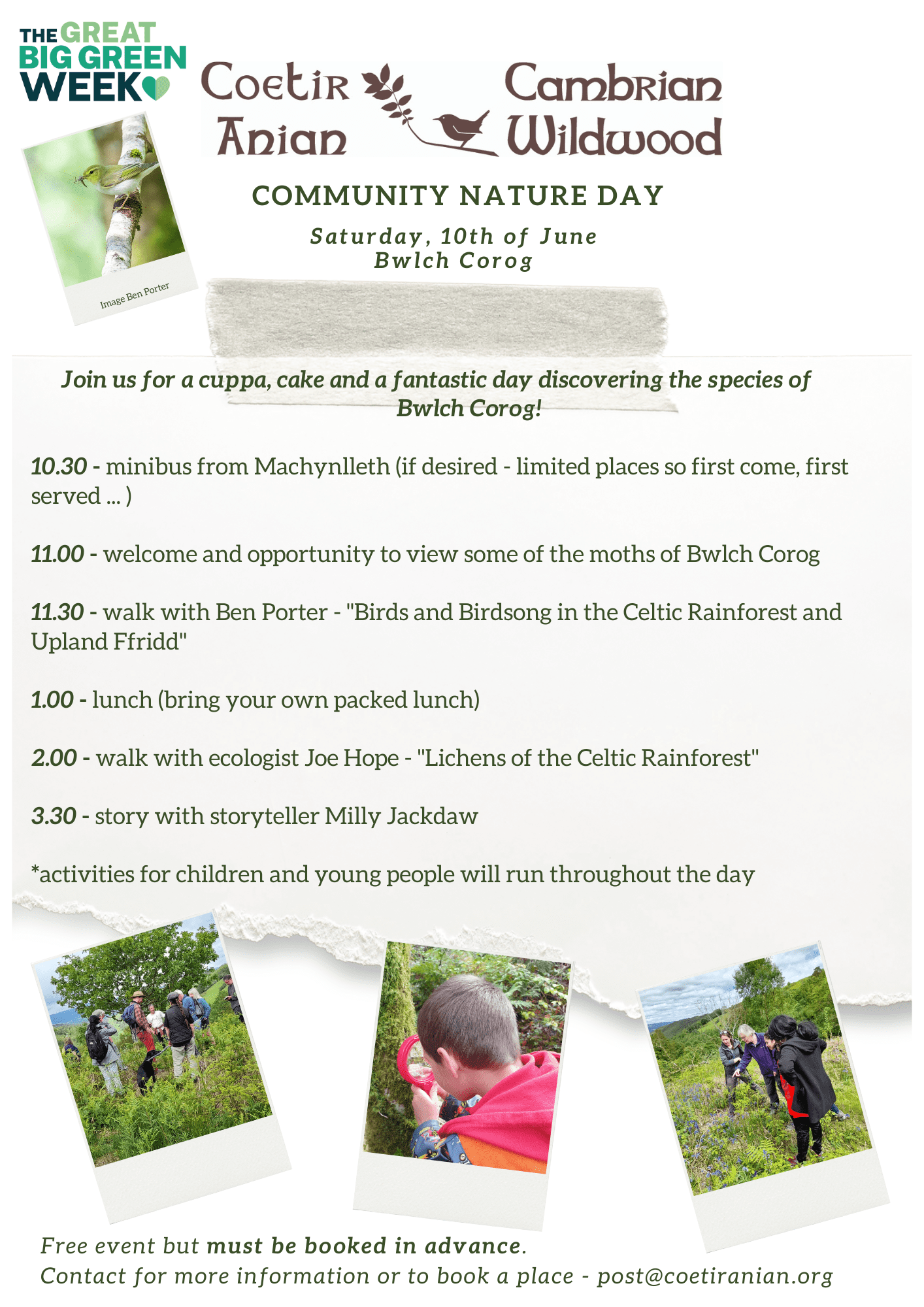 Wild Living Camp
Thursday 27th - Monday 31st July
Facilitated by Kara Moses and Michael Wachter
"Finding a balance in life is difficult. I found this course inspiring. I will make time to find these connections with nature in everyday life" - camp participant
Join us around the campfire to learn skills for living and thriving in the wild with minimal impact and deep connection. Much more than survival skills, this is about remembering ancestral skills and ways of living together whilst treading lightly upon the Earth. Stepping out of the distractions and trappings of the modern world, we'll form a temporary tribe and experience how ecological consciousness arises through relationship - as an emergent property between humans and the wider natural world.
We'll uncover the secrets of the wild wood, learn to read the landscape and understand its stories through nature awareness techniques. We'll make friends with fire, learning the ancient craft of creating fire with hands and friction. We'll learn to how to find and process wild food and medicine, craft with our hands using foraged wild materials.
Around the campfire we'll share stories and reflect on the human story and our place in it. We'll share a transformational journey that supports a wider and deeper perspective of time, space and awareness.
This is a precious opportunity to reconnect deeply with the wild world and the wisdom and nourishment it has to offer.
Our Wild Living camps are made up of six key elements:
● Wild food: learn to identify, responsibly harvest, process and preserve the wild foods the land has to offer based on regenerative foraging and indigenous principles
● Wild medicine: learn to identify, responsibly harvest, process and preserve the wild medicines available to us from the plant world for healing everyday ailments.
● Craft: learn how to use foraged wild materials to make all sorts of useful and beautiful items such as spoons, bowls, baskets, string, rope, bags, and whatever else a need arises for in the camp!
● Skills: learn essential skills for being outdoors in connection and comfort, such as ancient ways of creating fire with hands and friction and natural tinder, finding water, stealth skills, how to read the landscape through identifying plants and tracks & signs of animals to interpreting bird language
● Deep nature connection: connect deeply with the world around us using sensory awareness, play and nature awareness techniques
● Community: live together in a temporary tribe, remembering ancestral ways of relating to each other and being in the world. Share stories and ideas around a flickering campfire, and remember what it is to be human.
"I feel like I've had a real treat!" - camp participant
Practical information:
Course starts Thursday 6pm (arrive anytime from 2pm to set up camp)
Course ends Monday 2pm
16yrs+ welcome (under 18s must be accompanied by an adult)
 Compost toilets and simple camp showers are available on site
 All meals, refreshments and snacks provided
 Camping only, bring your own camping equipment
Prices and booking information:
Sliding scale based on income:
Pay it forward: £400 (this will help support people from lower incomes to join)
Standard: £350
Concession: £300
To book or for more information, contact us here.
A bit about our facilitators . . .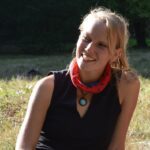 Kara Moses is a facilitator of rewilding and socio-ecological regeneration. As an educator, she co-holds the Radical Nature Connection strand of work at the Ecodharma/Ulex centres in the Catalan Pyrenees, runs courses and lectures on Masters degrees at Schumacher College, the Centre for Alternative Technology, other education centres and independently. Her work and practice focuses on rewilding, nature connection, trees, tracking and ancestral skills such as foraging, fire making, crafting and other traditional outdoor living skills.
She lives in a barn in a remote off-grid community in the foothills of the Cambrian mountains, hunting, fishing and foraging for food and medicine, tracking, crafting with wild materials, with a particular love of traditional bark tanning of animal skins. In the Winter months she works in conservation forestry, restoring ancient woodlands and planting trees.
http://www.RewildEverything.org          Insta: @RewildEverything            Facebook: @RewildEverything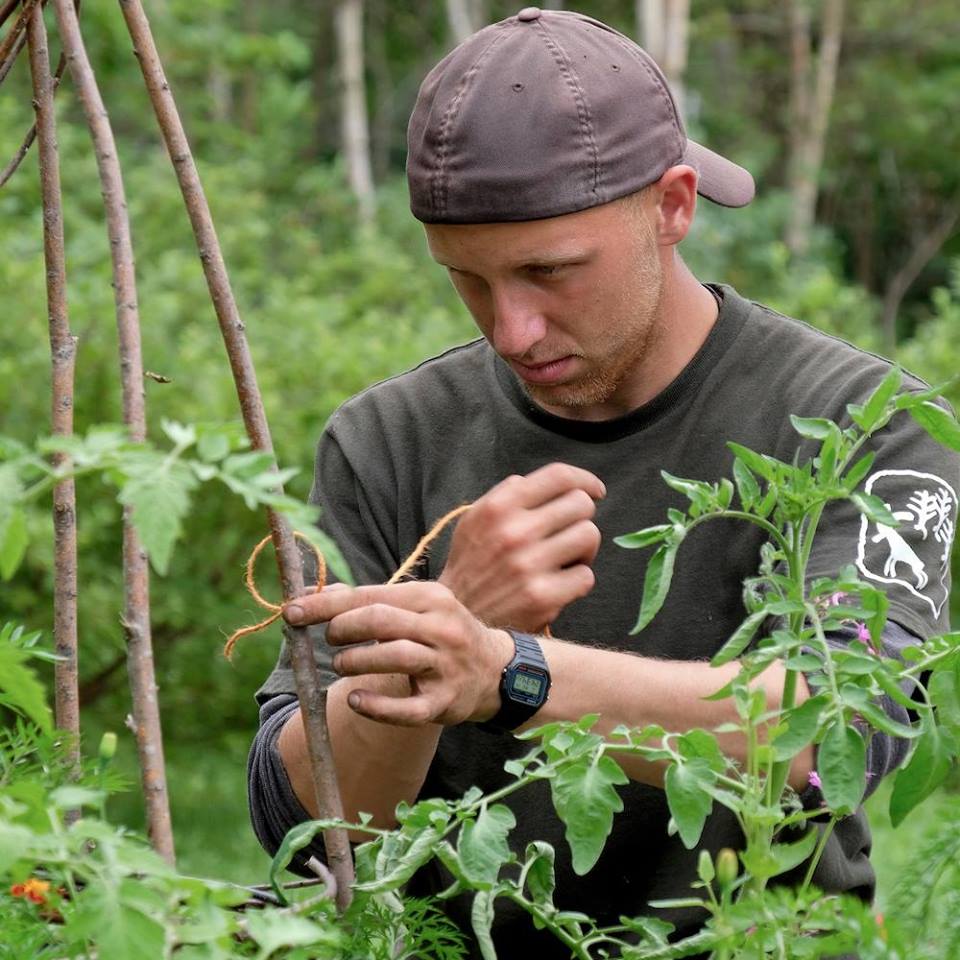 Michael Wachter is an experienced outdoorsman and primitive skills practitioner. Through month long solo and group immersions into some of the last truly wild parts of Europe he has over the years developed deep kinship with the natural world. Using skills as pathways, Michael has formed strong ropes of connection with plants and animals mastering coastal, mountainous as well as temperate woodland habitats. Even though Michael has been trained by some of the best naturalists and ancestral skills practitioners in Europe, his teachings mainly come directly from nature. His teaching style is unorthodox, ancestral and process rather than goal orientated.
He has lectured to an international audience on subjects of Rewilding, habitat restoration and foraging. As a way of giving back to nature he helps on several biodiversity projects including restoration of wildflower meadows within several communities around East Sussex, UK.