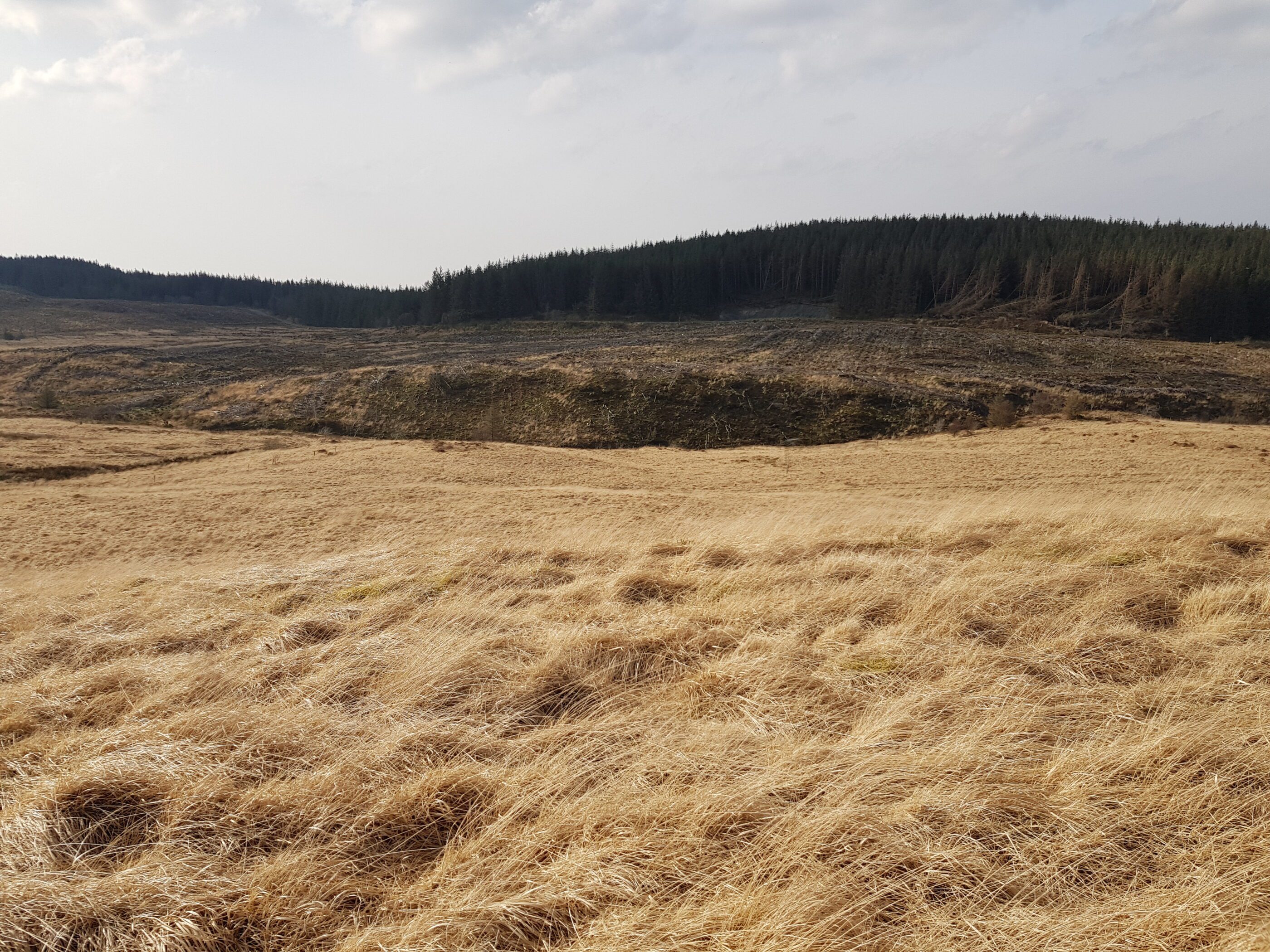 As Tilhill Forestry draw up plans for Maesycilyn, Coetir Anian considers how working together with our neighbours could create a more diverse future for this site.
Anybody familiar with Bwlch Corog and the surrounding area will be aware of Maesycilyn, the forestry area which is prominent in the landscape next to Glaspwll. The 950 acre area now incorporates Brwyno over in the Melindwr catchment. It is owned by investment company Gresham House, since they acquired Forestry Investment Management in 2018, and continues to be managed by Tilhill.
A draft plan has been made for the management of Maesycilyn as part of the process of certifying it as sustainably managed, through the UK Woodland Assurance Standard. As a neighbour, the charity has been consulted on the draft plan, and we feel strongly that the views of the local community should be included in our response to Tilhill.
The draft plan for Maesycilyn shows a felling plan along with the proposed species for replanting the felled areas for the period 2021-2041. The replanting will be almost entirely with commercial conifer species, mainly Sitka spruce.
Coetir Anian is proposing more integration of natural habitats into the plans for Maesycilyn, in view of its location alongside the scenic Cwm Llyfnant, which is a protected site, and with three neighbouring properties around the forestry with an interest in regenerative farming and nature conservation. As well as Bwlch Corog, the neighbours include the privately owned Dynyn and RSPB's Allt Ddu reserve, all managed with conservation grazing. Maesycilyn provides a unique opportunity to contribute to local wildlife and recreation through enabling connectivity across the landscape.
The charity's proposals are:
• To restore the Ancient Woodland areas in the Llyfnant catchment to native woodland.
• To increase native woodland or heathland, either across the whole site, or in some areas such as near watercourses and the boundary zones of the forestry.
• To enable connectivity through Maesycilyn, or part of it, for herbivores to travel between the three other properties.
This proposal does not affect the felling plan for the existing stands of conifers, so timber production would not be affected for 30 to 40 years. The idea is to restock by natural regeneration and gradually integrate grazing, over some or all of the forestry property.
We know that people have a strong connection to their local landscape, and believe that the views of the local community need to be considered by large land-owning organisations. If you live locally and would like your views to be included in Coetir Anian's response to Tilhill at the end of January 2022, contact us here.