Massive Year for Cambrian Wildwood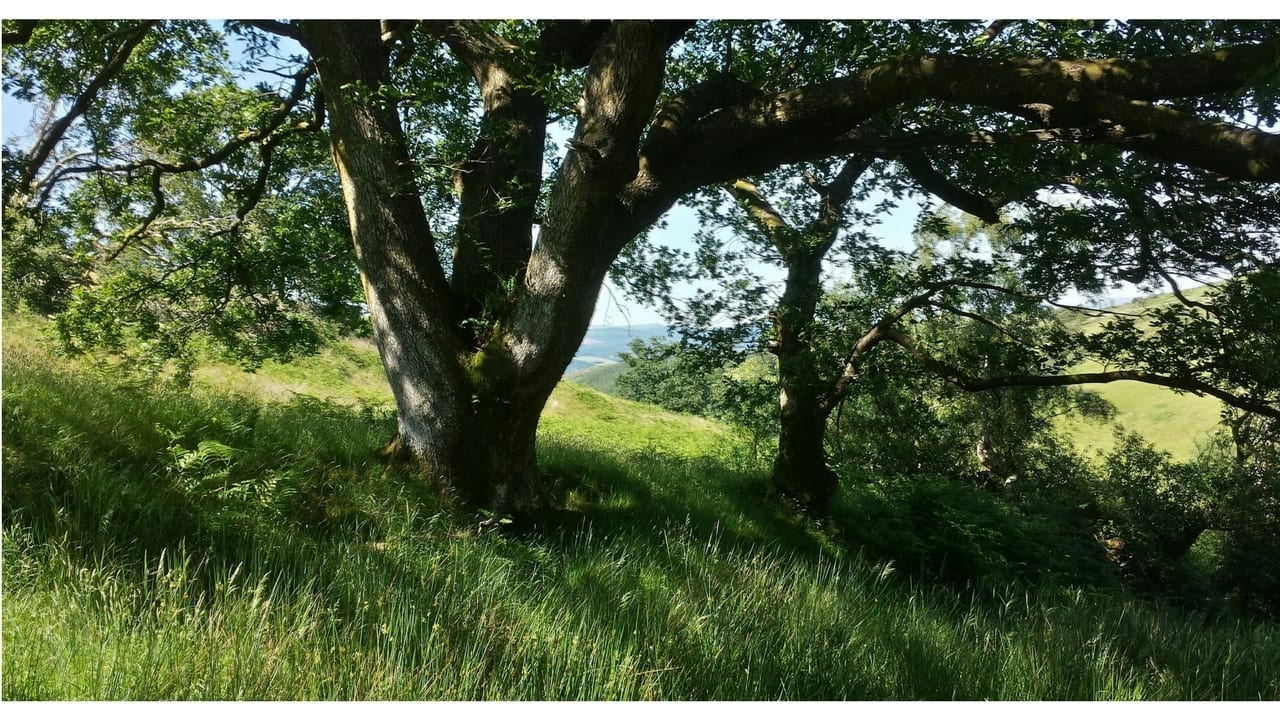 2017 proved to be revolutionary for Cambrian Wildwood with some game changing developments – land purchase and project funding.
The last newsletter included a news item published on 30ᵗʰ April referring to an imminent land purchase at Cefn Coch. If you haven't already heard, you will be pleased to know that the acquisition went ahead. This means that Cambrian Wildwood now has its first piece of land, 350 acres near the village of Glaspwll near Machynlleth. The purchase was enabled by funding from The Waterloo Foundation and donations to the Woodland Trust, our project partners. The Woodland Trust have title to the Freehold of the land, while the tenure under a 125 year lease is held by Wales Wild Land Foundation – that's us, the charity set up to lead the Cambrian Wildwood project. We are now calling the property Bwlch Corog, the name of the hill dominating the site, to save confusion with two neighbouring properties.
We will be taking responsibility for all project activities on the land, with support from our partners. Habitat restoration will be initiated by various means. Blocking the drainage grips will restore a more natural hydrology and allow the dominant purple moor grass to revert to blanket bog and heathland. This process will be assisted by grazing by horses at low density. Tree cover will return naturally across the site, colonizing from the 25 acres of existing woodland, and from some small plots to be planted, which will help in areas remote from other trees and give us the opportunity to reintroduce tree species previously present on the site which are now absent.
There will be studies into the introduction of water vole and red squirrel to the site, and these programs will be pursued if conditions are suitable.
Most of the land is virtually inaccessible at present, so we will cut some trails through the purple moor grass to enable people to enjoy the site. We are also hoping to build a couple of Celtic roundhouses for storage and workshop space, and shelter from the elements to enable people to stay on the site for extended periods, depending on planning and other considerations. There will also be a schools program to connect kids to the site and to the ideas around valuing wild nature.
The project has been awarded funding through the 'Welsh Government Rural Communities – Rural Development Programme 2014-2020', which is funded by the European Agricultural Fund for Rural Development and the Welsh Government. A good deal of work remains to be done to finalise the details of the project before we can receive the go-ahead, but we are confident that we will get the ball rolling some time in 2018.
In the meantime, we will be carrying out some practical tasks on site, with monthly volunteer work days due to start on  Saturday 27ᵗʰ January. If you would like to join in with any of these work days, please contact us via the website. If you have already contacted us about volunteering, there is no need to again, we will be contacting you by email. We have a new web page dedicated to volunteering with Cambrian Wildwood where you will find more detail on the activities.
There are ongoing plans to expand the area of Cambrian Wildwood, either through acquisition or by working with neighbouring landowners, with a target area of 7,000 acres. There are some potential opportunities for both of these strategies. We share a long boundary with an area of private investment forestry land, and we are hoping to raise the money to purchase this.
Many thanks to everyone who has supported Cambrian Wildwood over these last few years, having faith that we can turn this vision into reality on the ground. This is your project, and we hope that you will come and spend time at Bwlch Corog.
For more detail on the site and our plans, visit the web page on Bwlch Corog.