Volunteering on our monthly workdays is a great way to participate in the ecosystem restoration happening at Cambrian Wildwood. It is also very good for our physical and mental health and is one of the programmes we run for well-being and connecting with nature.
We are exploring the possibility of creating a project for asylum seekers to spend time in our beautiful wild landscape, away from the constraints of the city. A couple of asylum seekers have already been to the wildwood on volunteer workdays in the company of George and Jan Reiss, once to plant trees in February 2020 and again in September 2021. Ali is from Iran where he and his wife were persecuted by the authorities after they converted to Christianity. Awal is from a farming family in Ethiopia, where political instability based on ethnic identity is causing violence and insecurity. Government soldiers attacked Awal's village and killed members of his family. He himself was tortured before managing to escape the country. He then endured the arduous journey across the Sahara and the Mediterranean, witnessing the death of many of his co-travellers due to lack of water and food. As a farmer, Awal misses working on the land, and loves visiting Wales, which reminds him of his home in the Ethiopian uplands.
George and Jan know many such asylum seekers personally and say, "For some reason we often assume that all refugees are from urban backgrounds, whereas in fact many are from the countryside. For these people, who are cooped up in cramped housing in cities across the UK, time spent in green landscapes is extra-beneficial."
The recent workday involved cutting and ring-barking the non-native Sitka spruce trees that had grown up along a strip of land next to our fence. We obtained permission to remove the spruce to enable the heathland habitat and native trees to thrive. This will also prevent further seeding of spruce onto our site from this area. And the native trees and heathland plants will also spread from this refuge onto our purple-moor-grass-dominated landscape. Using only hand tools, this proved to be very hard work.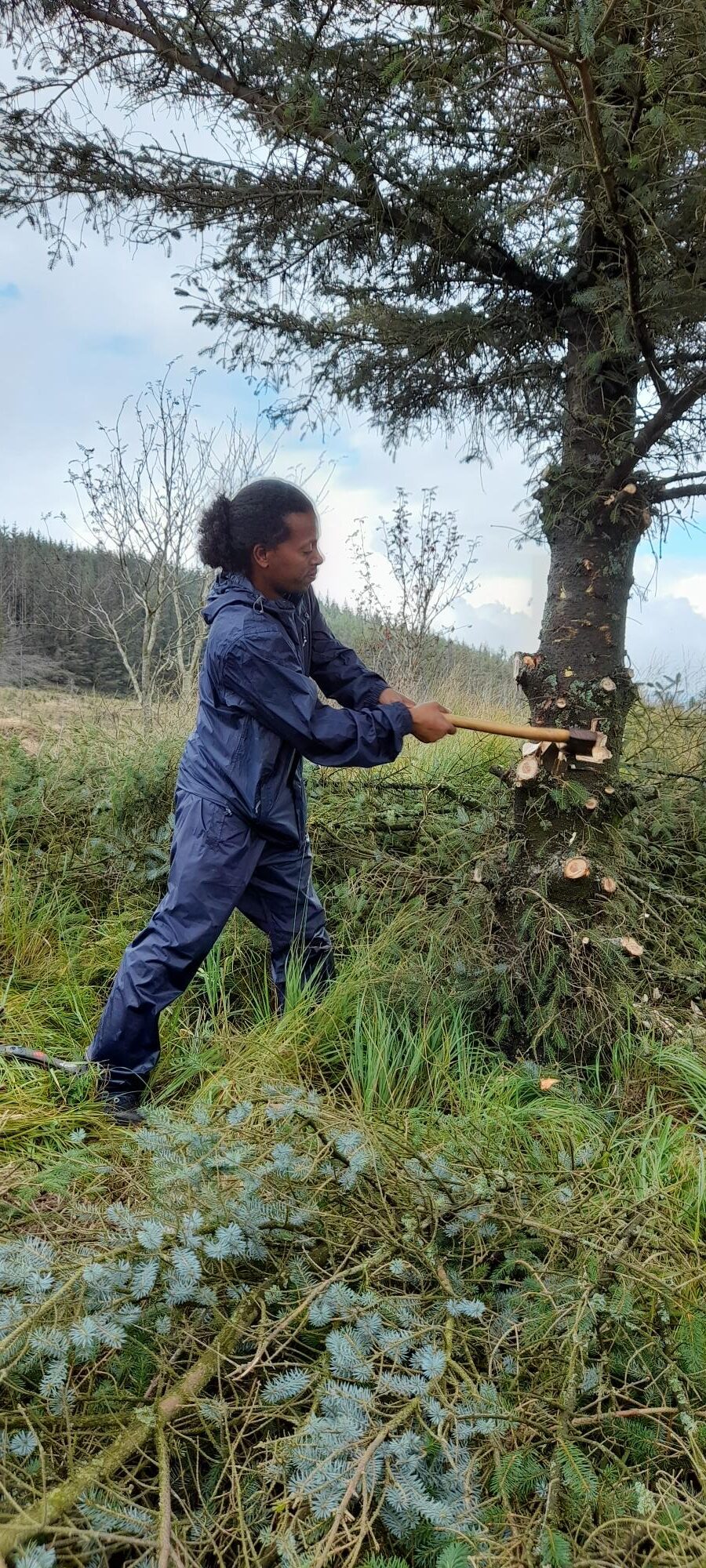 Both Awal and Ali showed us all up with their skill and energy in the roughest of terrain. Thanks are due to everyone for the hard work cutting trees as well as staggering across the tussocky boggy moorland vegetation. This work will have a material impact on preserving and restoring habitats for wildlife.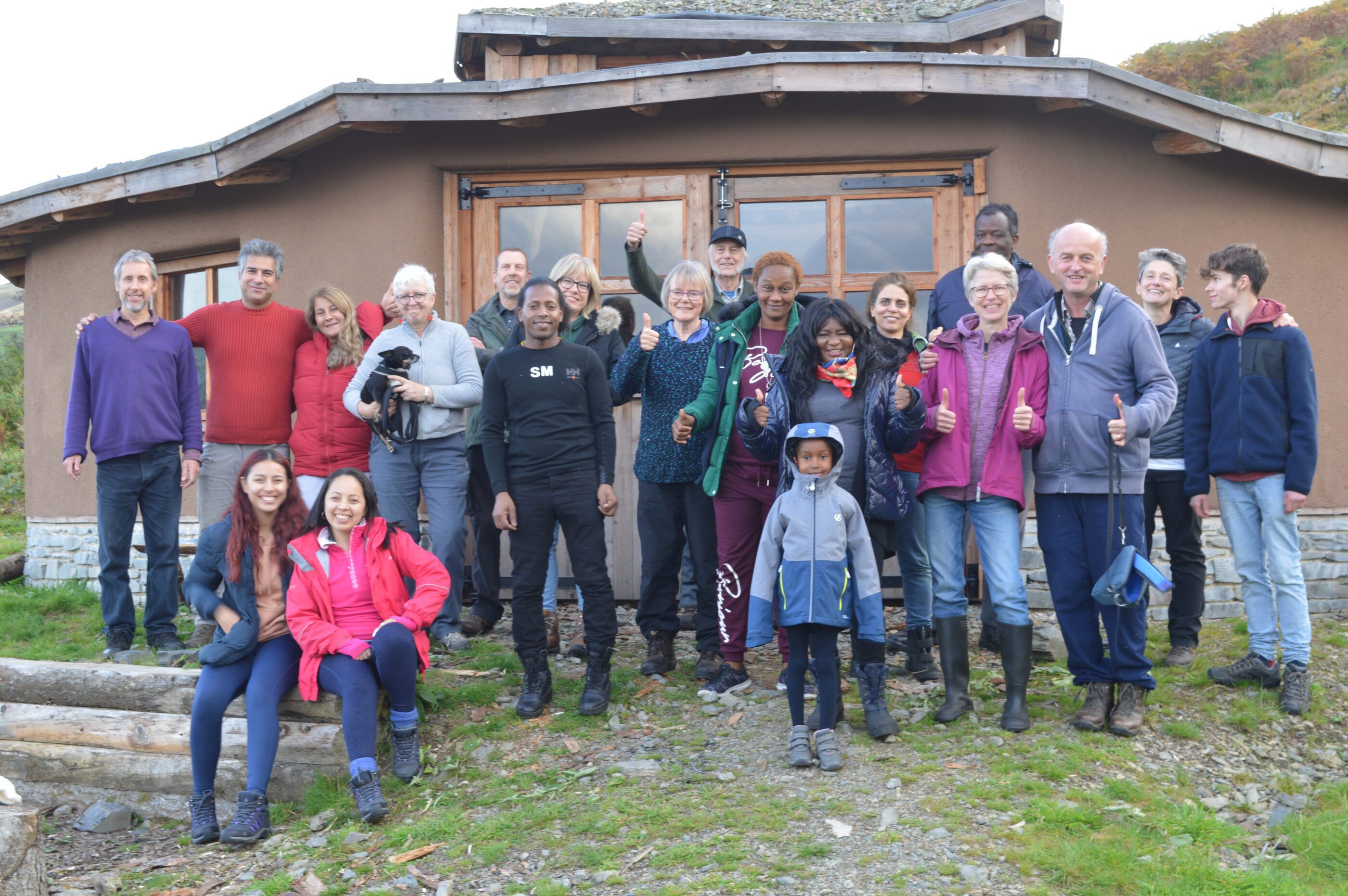 With potential new partners
Recently we developed our relationship further when potential partners from the urban West Midlands visited us on site. Wolverhampton is one of the main locations where asylum seekers are accommodated while they await the results of their application for asylum, which sometimes takes many years to process. In the meantime, they have limited freedoms and resources, such as being barred from paid employment. 
Our new potential partners are charities which work with asylum seekers, helping them during this very challenging time. As Mike Fox of the Wolverhampton Quakers says, "Excursions away from the city have proven to be a massive release from everyday pressures, especially when individuals and families can get to know each other better in a secure environment."